Dance Scapes is coming on March 15th!
Online tickets sales are NOW OPEN at DanceTicketing.com.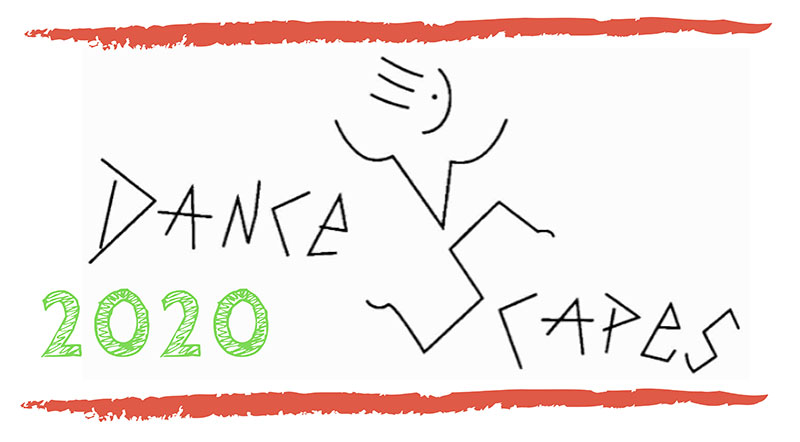 Sunday, March 15 @ 4:30pm
Libertyville High School
708 W Park Ave
Libertyville, IL
Tickets are $19.75/ea and are availble for online purchase here.
All other Students and Parents are encouraged to see DanceScapes. This is a wonderful opportunity to support the more advanced dancers. Viewing is also very inspirational for our younger students.
---
The performance is rapidly approaching. Students scheduled to perform in DanceScapes need to make every effort to attend all classes. If injured or not contagiously sick, come to watch class!
Important Dates:
Sunday, February 23rd: DanceScapes' Pictures @ TF. A schedule for their pictures is listed on back.
Saturday, March 14th: Dress Rehearsal @ LHS. A schedule will be distributed within 3 weeks. Any conflicts – fill out form!
Sunday, March 15th: Performance – 4:30PM @ LHS. ALL Performers must be there by 3:30 pm unless told otherwise.
Rehearsal & Performance Location:
Libertyville Hills High School Auditorium
708 W Park Ave
Libertyville, IL
Get Directions
Instructions for Pictures
Sunday, February 23rd

Dancers should arrive in time to have their picture TAKEN at scheduled time.
Arrive in costume with hair done, and light, natural-looking make up - mascara, lip stick, blush.
No fingernail/toe polish, stick-on tattoos, or glitter stickers; No visible jewelry.
One parent or guardian per student, No siblings or friends, please as it gets very crowded.
Dancers are not required to purchase pictures, but please give the courtesy of taking part in the group pictures. They go on display at the studio, and are saved as fond memories by Shelley, teachers, and others who purchase.
Individual pictures are offered as well – Great packages are available by RT Photo.

Picture Schedule
| Time | Class Name | Normal Practice |
| --- | --- | --- |
| 11:00am | Hip Hop 2 | Friday 4:45-5:45 |
| 11:15am | Commercial Jazz Int 2/3 | Saturday 12:30-1:30 |
| 11:30am | Jr Forum Squad | Sunday 12:15-1:30 |
| 11:45am | Contemporary Int 2/3 | Thursday 4:00-5:00 |
| 12:00pm | Forum Starz Petite | Saturday 10:00-11:00 |
| 12:30pm | Forum Squad | Sunday 1:30-3:15 |
| 12:45pm | Next Step | Thursday 8:30-9:00 |
| 1:00pm | Tap Int 4 | Thursday 5:00-6:00 |
| 1:15pm | Ballet Int 2/3 | Monday 4:00-5:15 |
| 1:30pm | Footprints (All) | The Greatest Show |
| 2:00pm | Commercial Jazz Int 1/2 | Saturday 1:30-2:30 |
| 2:15pm | Elite Forum Squad | Sunday 3:15-5:00 |
| 2:30pm | Forum Starz Int | Saturday 11:15-12:30 |
| 3:00pm | Contemporary Int 4/5 | Thursday 7:15-8:30 |
| 3:15pm | Ballet Int 3/4 | Thursday 7:30-8:45 |
| 3:30pm | 2019 Scholarship Recipients | Emma I & Autumn J |
| 3:45pm | Lyrical 3/4 | Wednesday 8:30-9:30 |
| 4:00pm | Lyrical 2/3 | Thursday 5:00-6:00 |
| 4:30pm | Ballet Advanced | Monday 5:00-6:15 |
| 4:45pm | Ballet Int 3/4 | Monday 5:15-6:30 |
| 5:00pm | Cont Ballet Int 5/Adv | Wednesday 7:15-8:30 |
| 5:15pm | Commercial Jazz Int 4 | Saturday 10:00-11:00 |
| 5:30pm | Ballet Int 4 | Monday 7:00-8:15 |