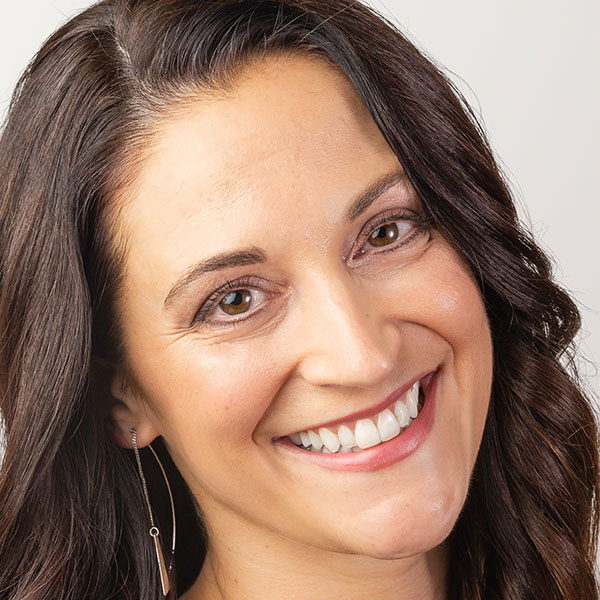 Sinead Gildea joins Forum as the Director of its Training Company this season. She is also Co-Director and Choreographer for Motions Dance Company, the student company in residence at Dance Motions. Sinead graduated from the University of Iowa, where she was a member of Dancers in Company (the University's professional touring company) for two years. She was a co-founder and the Executive Director of Impetus Dance Theater, a professional dance company based in Chicago.
She has danced with Impetus Dance Theater, Same Planet Different World Dance Theatre, The Cerqua Rivera Art Experience, trained with River North Dance Company, and has had the pleasure of dancing for Harrison McEldowney, Eddy Ocampo, Randy Duncan, Jan Erkert, and many more. She has also danced in Dance Chicago, Melissa Thodos & Dancers New Dances, Duets for My Valentine, Around the Coyote, Next Dance Festival, the Other Dance Festival, Spectrum, Motivity and others.
Sinead performs regularly with various production companies for corporate, commercial, and private events. She has appeared in benefit performances including Dance Divas, Who's That Girl, Chicago House, and Big Wigs Live, and was a featured dancer for the Black Orchid Supper Club and Dance Captain for Flirt Cabaret. Her dancing has been seen on ABC, WGN, and WTTW. She has also performed in the ABC ground-breaking ceremony, the Nordstrom Michigan Avenue Grand Opening Fashion Show, and hair shows in New York and Los Angeles.
She currently teaches in the Chicagoland area and conducts Master Classes throughout the Midwest, and has been on staff at the Lou Conte Dance Studio, home of Hubbard Street Dance Chicago. Sinead has choreographed for Impetus Dance Theater, Fisher Dance Center's professional production of "The Journalist", Forum Jazz Dance Theatre, Midwest Dance Collective, Lake Zurich High School Orchesis, Mt. Prospect High School Orchesis, and holiday showcases Polar Express and Nightmare before Christmas. Her choreography has been featured in numerous area concert dance performances, and has placed first at multiple regional and national talent competitions. Her choreography for Whitney Young High School was voted Best Choreography by the audience at Dance Chicago 2008's Dance Slam, and her dancing has been called "brilliant" by the Chicago Reader.
Sinead is a regional and national adjudicator for Applause Talent Competitions, and has served as Artistic Consultant to Forum Dance Theatre and Midwest Dance Collective.